Built In, Built-in Cooking, Hobs
PITSOS CRE645S06 Electric Hobs 60 cm Black, built-in with frame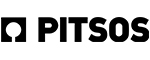 EasyTouch: Gently slide your finger and selecting the desired cooking zone and intensity becomes a breeze.
Feel safe by activating the child lock.
Modern inox frame around the hob, ideal for easy installation in existing counter cutouts.
 Take advantage of the remaining heat, saving energy, e.g. to keep food warm or to melt couverture.
Specifications
4 Hi-Light cooking zones
Easytouch sensor Controls along the front
DirectControl with direct access to 17 levels of cooking
Digital displays
High speed cooking zones
Restart Function
Residual heat indicator for each cooking zone
Safety switch off
Child lock
Power on indicator
Automatic safety shut-off
Dimensions (W / D): 583 x 513 mm