Cooling, Home Appliances, Side By Side
SHARP SJ-EX820FSL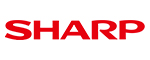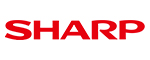 Rated 5.00 out of 5 based on

13

customer ratings
 SJ-EX820FSL
Α++ Energy Class
Net Capacity: 605L
Hybrid Cooling System
J-TECH Inverter Motor
Nano Deodorizer
Compare
€2.049,00
EU New energy efficiency label:

On a scale of energy classes from A to G
European characteristics sheet
SHARP SJ-EX820FSL four door refrigerator silver color and F energy class. Features powerful J-TECH INVERTER motor, Nano Deodorizer ion system and Hybrid Cooling System.
Technologies
J-TECH INVERTER Technology
Eco: 36 STEPS Control – It can control compressor rotation in  accordance with the situation.
Durability: Wide Voltage Support. Important for areas with unstable electricity.
Gentle &Comfort:
•Low Vibration & Noise – Low noise makes a peaceful environment during your sleeping time.
•Extra Cool – High demand not only for chilled drink, but also other drinks as beer etc. You can enjoy very cold & fresh drink.
•Normally provided with 6-9℃but 2℃ with "Extra cool "mode.
Powerful: Express Freezing – The fast powerful cooling systemmakes ice quickly & easily.
Nano Deodorizer:
•The Plasmacluster generator operates in a fridge during quick cooling, keeps cleanness and removes bacteria from air inside fridge after its closing.
•It helps to keep fresh smell and prolong food suitability for consumption.
The seventh generation Plasmacluster system, apart from mold fungi spores hanging in the air, can deactivate bacteria that develop in products stored in a fridge
Hybrid Cooling System
•LONGTERM STORAGE / FRESH FOOD
•Prevention from excessive dryness, over cold and cold unevenness because of cold air
•Even temperature control in fridge
•Keep food juicy and delicious.
•Less waste of food (saving money)
Specifications
Energy class: F
Energy consumption: 370 kWh / year
Cooling System: Full No Frost
Climate class: SN-T
Noise Level: 36 (dBA)
Capacity
Total Net Capacity: 605 liters
Net maintenance Capacity: 394 liters
Net freezer Capacity: 211 liters
In Maintenance
Number of shelves in Maintenance: 3 glass removable (2 adjustable in height)
Number Maintenance Door shelves: 7
Drawer for fruits and vegetables: 2 with glass cover and humidity control
Special shelf for better preservation of meat and fish with a temperature of 0 oC (Chiller)
Interior LED Lighting
In Freezer
Autonomy in case of power failure: 17 hours
Freezer 4 **** star
Freezing capacity 9.5kg / 24 hours
Mechanism for cubes
General features
Fast freeze
Quick cooling
Antibacterial Protection
Dimensions(HxWxD): 183x89x77.1cm
Colour: Silver
Weight: 117Kg
Brand
Sharp
Looking for high-quality kitchen devices in Cyprus? Look no further than our online shop for Sharp kitchen devices! We offer a wide range of top-of-the-line appliances, from blenders to coffee makers, all designed to make your cooking experience a breeze. Shop now and enjoy fast, reliable shipping, and excellent customer service. Upgrade your kitchen today with Sharp!