Built In, Built-in Cooking, Built-in Microwave
BOSCH BEL634GS1 Series | 8 Built-in microwave oven width 60 cm 21 ltrs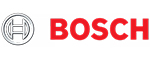 Rated 5.00 out of 5 based on

23

customer ratings
Built-in microwave oven with a height of 38 cm: for defrosting, warming up and perfect preparation of food.
AutoPilot 10: Each dish is a success thanks to 10 predefined automatic programs.
Automatic weight control: simply enter the program and weight, and the optimum power level is automatically selected.
Grill mode: perfect baking results quickly and easily thanks to the powerful grill.
Side door opening: convenient opening thanks to the hinge on the left side of the door.
Technical specifications
Type of oven / Heating systems:
Microwave oven with 2 heating functions:
Microwaves, Quartz grill
Microwave Combination 360/180/90 W Combination
Maximum power: 900 W; 5 microwave power steps (90 W, 180 W, 360 W, 600 W, 900 W) with Inverter Technology
Oven capacity: 21 liters
Design:
Illuminated rotary ring, Touch Control operation
stainless steel
Cleaning:
Door with crystal surface for easy cleaning
Comfort:
2.5 "-TFT- color display with graphics and touch keys
AutoPilot: 10 automatic programs
Rotating door with side opening to the left
Auxiliary systems: Cooking programs
LED lighting
Information key "i"
Equipment:
1 x grill, 1 x glass bowl
Environment and Safety:
Power ON / OFF button ON / OFF
Specifications:
Connection cable length: 150 cm
1,99 kW
Device dimensions (HxWxD): 382 mm x 594 mm x 318 mm
Embedded dimensions (HxWxD): 362 mm – 382 mm x 560 mm – 568 mm x 300 mm
"Please consult the fitting dimensions provided in the installation plan"