Dish Washer, Home Appliances, Washing
PITSOS DSF60I00 Freestanding Dishwasher 60 cm Stainless steel color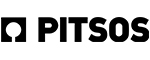 Home Connect: 

Access and control your dishwasher from wherever you are.
 

Extra fast: 

Reduce the washing time of your dishwasher, whenever you want, even when it is running, for every emergency and occasion.
 

"Half load" mode: 

You don't have to wait for the washing machine to fill up to economically wash your dishes and glasses.
 

AquaStop Pitsos: 

Warranty in case of damage to the household appliance due to water leakage, for the entire life of the appliance.*
 

Washing Machine Care: 

Keeps your dishwasher sparkling clean, so it's always like new.
€570,00
EU New energy efficiency label:
On a scale of energy classes from A to G
European characteristics sheet
Programs & Special Functions:
5 programs: Intensive 70 ° C, Normal 65 ° C, Economic 50 ° C, Fast 45 ° C, Prewash
1 special function: Half Load – half load washing
Basket Equipment:
Vario baskets
Upper basket adjustable to two different heights
2 folding dish rack elements in the lower basket
2 shelves for cups in the upper basket
Cutlery case in the lower basket
Technology & Security:
Eco Motor – BLDC technology engine, quieter, more economical and more durable than conventional
Load sensor
Auto 3in1 – detergent type identification
Glass Protect – glass protection system
Dosage Assist – for complete dissolution of tablets
Flow heater, with built-in pump
Self-cleaning three-level filter
Indications & Device Operation:
Remaining program time display
Program selector with integrated START key
Default start time 1-24 hours
Light indicator of salt supplement, brightener
Security Features:
AquaStop: Pitsos guarantee in case of damage to the household appliances, due to water leakage, for the whole life of the device.