Built In, Built-in Cooking, Cooker Hoods
BOSCH DIB97JP50 Island Type Cooker Hood, 90cm Inox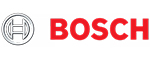 Rated 5.00 out of 5 based on

23

customer ratings
The islet hood: The perfect solution for cooking on an islet thanks to the flexible, roof installation.
Silent: maximum absorption with very low noise levels.
Easy to clean inside: hidden screws and wires along with rounded edges make cleaning easier.
Fat filter : Filters over 85% of the fat in your kitchen.
 

EcoSilence Drive: 

The highly efficient engine saves energy, not efficiency.
 

DirectSelect control: 

immediate selection of the desired settings and lighting.
Bosch DIB97JP50
The island chimney hood: the perfect solution for your cooking island thanks to flexible ceiling mounting.
● EcoSilence Drive: our highly efficient motor saves on energy, not on performance.
● DirectSelect control: direct selection of desired settings and light.
● Extra silent: maximal extractor performance with very minimal noise.
● Grease filtration level: filters out up to 86.6% of the grease from kitchen air.
Island Type Cooker Hood 90cm Wide, Max. Capacity: 690m³ air/hour,
Energy Class A
90 cm wide ceiling-mounted cooker hood for island structures
Suitable for ducted or recirculating operation
Design:  Box-design
An impressive extraction rate of 690 m3/h ensures this hood will have your kitchen odour free in no time
LED lighting is highly energy efficient and provides attractive, white and even lighting for the hob area
Low-lift touch-controls
Electronic power level display
Softlight dimmer function
Grease and charcoal filter saturation indicators
Returnless air mechanism (prevents ingress of cold air in kitchen room)
3 power level option – additional  2 options for intensive operation
3 metal, replacement-free and dishwasher-safe filters
Noise Level: 46 – 54dB
Energy Efficiency A
Diameter pipe ø 150 mm (ø 120 mm enclosed)
Product Dimensions with air extraction (HxWxD): 744-924 x 898 x 600 mm