Small Appliances, Vacuum Cleaners
BOSCH BBZ156HF HEPA Vacuum Cleaner Filter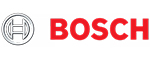 Ideal for allergy sufferers

The air extracted from the vacuum cleaner is cleaner than the normal air in the room.

It prevents bacteria and allergens from being released into the room air.

99.95% filtration: 

dust particles, bacteria and pollutants are filtered out. *****

Washable HEPA filter – depending on the degree of pollution, it is recommended to replace the filter.
Specifications
Designed for those who suffer from allergies
Cleans the air, so that when it is exhausted from the vacuum cleaner it is cleaner than the room air
Washable HEPA filter – depending on the level of air pollution, we recommend regular replacement of the filter
99.95% filtration: allergens, fine dust and bacteria are filtered