Home Appliances, WasherDryer, Washing
BOSCH WDU8H561GR Series 8 Freestanding Washer dryer 10/6 kg 1400 rpm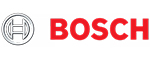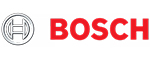 Hybrid FlexAir: Energy saving in the Eco 40-60 program.
 

AutoDry: 

automatic drying of your clothes to exactly the degree you want
 

Home Connect: 

home appliances with smart connectivity for easier everyday life.
 

HygieneCare: 

washing program with gentle preparation for delicate clothes.
 

Iron Assist: 

your washer-dryer has an intelligent steam program that smoothes out wrinkles from your dried clothes.
Compare
€1.415,00
EU New energy efficiency label:

On a scale of energy classes from A to G
European characteristics sheet
General Characteristics
Washing capacity10 kg
Drying capacity6 kg
Device typeFree
ScreenLCD
ColourWhite
Features&Programs
Number of programs13
Fast programIt has
Fast drying programIt has
Steam programIt has
Hygiene programIt has
Eco modeIt has
Function for easy ironingIt has
Time delay functionIt has
Scheduling timeExpiration
Add clothesIt has
Safety lockIt has
Water vapor condensation systemLacks
In additionAntiVibration Design / LED illuminated bucket / VarioDrum bucket
Automatic Functions
Audible expiration notificationIt has
Automatic laundry weighingIt has
Fully electronic operationIt has
Performance/Consumption
MotorInverter
Energy classD/A
Water consumption controlIt has
Consumption per 100 wash cycles307 kwh
Noise level70dB
Smart Functions
ConnectivityIt has
Connectivity typeHome Connect
Dimensions&Weight
Dimensions (H x W x D)84.80cm x 59.80cm x 65.40cm
Weight88,400 kg