Breakfast Preparation, Juicer, Small Appliances
BOSCH MCP3000N VitaPress citrus squeezer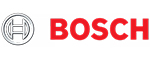 Rated 5.00 out of 5 based on

23

customer ratings
Tested and tested, compact lemon squeezer with large removable juice container for optimal juice extraction
Automatic activation by pressing the cone
Thanks to the plastics without Bisphenol A (BPA free) the preparation of the food is guaranteed to be healthy, safe and comfortable.
Easy to clean thanks to the dishwasher safe parts
Cable storage and protective dust cover for easy storage
Large detachable container with a capacity of 800 ml and a measuring scale
Health:
Thanks to the plastics without Bisphenol A (BPA free) the preparation of the food is guaranteed to be healthy, safe and comfortable.
Homemade shakes and smoothies without any worries! All plastic parts that come in contact with your fruits and vegetables are made of BPA-free materials suitable for food contact.
Comfort:
Convenient cable storage and dust cover.
If you have not used the squeezer for a long time, dust may accumulate. Thanks to the practical cable storage and dust protection cone cover, you can now easily store your juicer. You no longer need to clean it before using it. Just remove the cover and get started.
Large container for large quantities of juice.
Do you need a lot of juice for the whole family, to store in the fridge or to take with you? Now you can have large amounts of fresh juice in one go. The juice container has a capacity of 800 ml and is easy to remove and clean. Thanks to the measuring scale you always know how much juice you have squeezed.
Variety of Application:
For small and large fruits.
Squeeze the whole citrus – whether it's a large grapefruit or a small lemon. Now you can squeeze the citrus fruit more efficiently down to the last drop thanks to the clockwise and counterclockwise movement of the cone.
Excellent Results:
Easy and comfortable spinning process with automatic start-up.
Spinning could not be easier and faster – just plug in the cable and press the citrus fruit of your choice onto the spinning cone. The appliance switches on automatically when you apply pressure. You do not need to press any other button.
Cleaning:
Washing in the dishwasher.
Cleaning after use usually takes time. But not with this juicer. Its non-mechanical parts are safe to wash in the dishwasher.