Ironing, Small Appliances, Steam Stations
ROWENTA COMPACT STEAM PRO – 2200W, 6.4 BAR, 100G, 325 G DG7644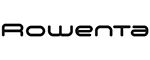 Rated 5.00 out of 5 based on

23

customer ratings
High pressure steam. Superb results
COMPACT STEAM PRO DG7644
HIGH PRESSURE STEAM STATION
DG7644F0
A high pressure steam generator in a compact frame. The Compact Steam Pro delivers professional results with
6.4 bars of high-pressure steam and 325g / min of steam burst. Its patented Microsteam 400HD Laser soleplate
provides you the best steam distribution of the market * for quicker and more efficient ironing session.
PRODUCT BENEFITS
Professional results in a compact frame
Professional technology delivers superb ironing results in no time. Its 6.4 bars of high-pressure
steam saves time with shorter ironing sessions.
High steam burst
325g/min burst of steam to remove even the toughest creases, on all kind of fabrics.
The best steam distribution of the market*
The new Microsteam 400 HD Laser soleplate offers the best steam distribution on the market*.
Laser finishing of the soleplate ensures resistance to scratches.
Long lasting performance
The best calc collector: up to 10 times more efficient to capture calc**. This tool maintains
steam performance and ironing results overtime.
ONE TEMP technology
No settings required. Perfect combination of steam and temperature to iron all types of fabrics
with no risk of burning.
Eco energy mode
The Eco-mode helps saving up to 20% energy and water compared to the maximum steam
output level. This steam output is adapted to all regular garments.
Large water tank for long ironing sessions
The 1.1l water tank can be filled at any time allowing unlimited ironing sessions.
Packaging
Product Lifestyle photo(s)
Other Product picture(s)
Precision tip
Profiled tip for easy and precise access to difficult areas. Reaches narrow edges, seams and
collars.
Easy and safe transportation
Integrated lock system for easy, safe, single-handed transportation.
Sanitize
Kills up to 99,99% bacteria
Repairable Product – 10 years
Designed for easy repair
Low cost and fast delivery of spare parts for 10Y and more
6500 repair centers worldwide