Built In, Built-in Cooking, Hobs
PITSOS CRD645M06 Electric Hobs 60 cm Black, built-in with frame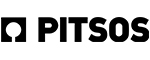 8 cm zone to roast your favorite Greek coffee.
 Fearlessly clean the entire surface of the hob without affecting the settings thanks to the wipe protection function.
Timer: With the programming function it is impossible to make a mistake. The rice and spaghetti are cooked just right.
With MultiTouch and practical control functions, operate your hob with one touch.
Feel safe by activating the child lock.
Specifications
4 Hi-Light cooking zones of which 2 are extented
Multitouch sensor Controls along the front
Fully electronic control with 17 power levels
Digital displays
Timer with shutdown function for all zones
Alarm function with adjustable duration of warning
Setting the cooking time for each zone with audible warning
High speed cooking zones
Spill protection system
Residual heat indicator for each cooking zone
Safety switch off
Child lock
Power on indicator
Dimensions: W x D = 583 mm / 513 mm