Dryers, Home Appliances, Washing
PITSOS WTP701D8 Freestanding Dryer with heat pump 8 kg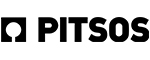 Heat pump: 

consumes up to 52% less than a resistance dryer.

 

Duo Tronic: 

You choose how dry you want your clothes and the sensors take over to adapt the drying to your needs




Less creasing: 

Cares and protects your clothes from creasing and you from ironing.

Large easy-to-read display: 

You see the duration of each program while you select it. If you wish, schedule the wash to start later.

Touch keys: 

Activate all the functions of the device with a gentle touch.
€590,00


Specifications
Capacity: 8 kg

Energy class: A+

Water vapor condensation efficiency: 81 %

Noise levels: 65 dB(A)

Cotton, Synthetic, mixed, delicate, 30 minutes cold,

30 minutes warm up, towels, quick 40′, sportswear,

shirts

Touch Control touch buttons for: less creasing,

pause to add clothes, detailed level setting

drying, finish programming in 1-24 hours

Residual moisture options in Cotton and

Synthetics (for storage, for ironing, etc.)

Crease protection 120 minutes after it ends

program

Screen with program progress indicators, rest

operating time and special functions

Water tank emptying indicator

Filter cleaning indicator

Program end sound signal

Metopi with text in Greek

Technology & security

Heat pump with environmentally friendly refrigerant

liquid R290

DuoTronic drying system with sensors

SoftCare drum – large galvanized drum

steel with a special design of the embossed surface and

of agitators for maximum fabric protection

AntiShock design to reduce vibration and noise

Device lock (child safety)

Device dimensions & installation

Door hinges: Right

Dimensions (HxWxD): 84.2 x 59.8 x 63.6cm

Device trunk depth, without the door: 59.9cm

Depth with door open: 107 cm