Dish Washer, Home Appliances, Washing
PITSOS DSF60W00 Freestanding Dishwasher 60 cm White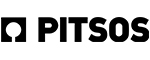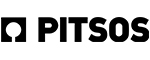 Home Connect: 

Access and control your dishwasher from wherever you are.
 

Extra fast: 

Reduce the washing time of your dishwasher, whenever you want, even when it is running, for every emergency and occasion.
 

AquaStop Pitsos: 

Warranty in case of damage to the household appliance due to water leakage, for the entire life of the appliance.*
 

"Half load" mode: 

You don't have to wait for the washing machine to fill up to economically wash your dishes and glasses.
 

Washing Machine Care: 

Keeps your dishwasher sparkling clean, so it's always like new.
Compare
€400,00
EU New energy efficiency label:
On a scale of energy classes from A to G
European characteristics sheet