Home Appliances, Washing, Washing Machines
BOSCH WUU28TX1GR Series 6 Front loading Washing Machine 9 kg 1400 rpm, Silver-inox / stainless steel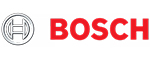 Hygiene Plus: hygiene and cleanliness with a program that effectively kills germs even at 40°C.
 

EcoSilence Drive™: 

silent and energy-efficient motor, with 10-year warranty.
The highest energy class A: save energy, with energy class A
 

SpeedPerfect: 

spotless clothes in up to 65% less time*.
 

VarioDrum™: 

extremely gentle and efficient washing thanks to the special structure of the drum.
€899,00
EU New energy efficiency label:

On a scale of energy classes from A to G
European characteristics sheet
Specifications
Large, easy-to-read display of program progress, temperature, spin speed, remaining operating time, and recommended load
LED bucket interior lighting
SoftDial program selector
Program end beep
Metope with text in Greek
Load Capacity: 9kg
Max Spin speed:1400rpm

Washing Programs: 15
Cotton, Cotton Eco 40-60, Synthetic, Silk, Wool, Bucket Cleaning (with Reminder), Shirts, Dark / Jeans, Spinning / Pumping, Quick / Mixed, Sport / Microfiber, Rinse, Quilt, 30 'Hygiene Plus

Touch key settings: Temperature, Spin speed, SpeedPerfect, Less wrinkle, Prewash, Add clothes, Schedule expiration in 1-24 hours
Bucket cleaning program with reminder
SpeedPerfect – perfectly washed clothes in up to 65% less time
Adding clothes – you can add clothes during the wash
EcoSilence Drive – silent and durable motor, with a 10-year warranty
ActiveWater Plus – for extremely efficient use of water
VarioDrum bucket, with soft side for sensitive & intensive for durable
AntiVibration Design to reduce vibration and noise
Foam recognition on clothes and extra rinse for a perfect result
Self-cleaning detergent case
AquaStop: Bosch warranty in case of damage to household appliances due to water leakage, for the entire life of the device
Child Lock System
Dimensions: H x W x D = 845 x 598 x 632 mm