Cooling, Fridge Freezers, Home Appliances
BOSCH KDN43V1FA Free Standing Fridge Freezer 70cm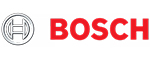 Total Net Capacity: 328ltrs
Full No Frost
10 Year warranty on compressor
5 Years full warranty
Color: inox
€579,00
EU New energy efficiency label:

On a scale of energy classes from A to G
European characteristics sheet
Bosch KDN43V1FA
The NoFrost bottomfreezer with VitaFresh: Keeps your fresh foods fresh longer.
● VitaFresh: vitamin rich fruit & vegetables stay fresh for longer in a climate controlled drawer.
● LED interior light: Illuminates the refrigerator evenly and glare-free, and lasts for its entire life.
● 2 cooling circuits: separately controllable refrigerator and freezer compartments
● SuperFreezing: Protects frozen food from defrosting.
● NoFrost: You'll never have to defrost your fridge-freezer again.
See more below.
Free standing Fridge Freezer 70cm Wide, Freezer On Top, Full No Frost, Total Net Capacity: 328ltrs, Energy Class: A+
Free standing Fridge Freezer – Freezer on top
Total Net Capacity: 328ltrs
Net Fridge Capacity: 239ltrs
Net Freezer Capacity: 89ltrs
Full NoFrost
Electronic control (LED) for maintenance & freezing
Dynamic MultiAirFlow for even distribution of cooling
VitaFresh: keeps fresh food crisp for longer
LED interior light
Separate storage and freezer compartment temperature setting
Freezer 4 stars
Built-in vertical handle
Right door
Yearly electricity Consumption: 311kWh
Energy efficiency rating: A+
10 Year warranty on compressor
5 Years full warranty
Dimensions: HxWxD = 178 X 70 X 60 cm
Categories: Free Standing, Refrigeration, Top Freezers