Built In, Built-in Cooking, Hobs
BOSCH PKF645FB2E Series 6 Electric Hobs 60 cm Black, built-in with frame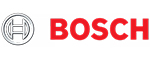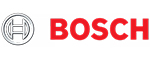 DirectSelect: 

Direct and simple selection of the desired cooking zone, power level and additional functions.
Perimeter Frame: A stainless steel frame around the hob, ideal for installation in existing counter cutouts.
 If something goes wrong during cooking, such as food spilling over, the hobs automatically switch off, saving your last settings
Timer with switch-off function: switches off the selected cooking zone after the operating time you have set.
Child safety lock: locks the controller to prevent accidental changes to settings.
Compare
Specifications
17 power levels: precise adjustment of heat to 17 levels
4 HighSpeed ​​cooking zones
Flexibility of cooking zones: 1 Double cooking zone
DirectSelect 1.0 control: direct control of the hob power via the built-in touch bar
ReStart function: if the hob is switched off accidentally, it can reset all its previous settings if you turn it on again in the next 4 seconds
Wipe protection function: allows you to wipe liquids accidentally spilled on the hob
Electronic boiling setting: water boils faster than the highest level of normal power
Alarm function with adjustable warning duration
Power indicator light: indicates if the hob is heating up
Automatic safety shut-off
Child safety lock
Total power: 6.3 KW
Dimensions (WxH): 583 mm x 513 mm