Built In, Built-in Cooking, Cooker Hoods
BOSCH DFR067A52 Series 4 Sliding Hood 60 cm Silver metallic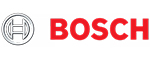 Rated 5.00 out of 5 based on

23

customer ratings
Very quiet operation: high efficiency of the hood, with minimal noise.
 

EcoSilence Drive: 

the highly efficient motor saves energy, not performance.
LED lighting: The energy-efficient lighting provides white and good lighting for the hearth area.
Intensive level of operation: removes strong kitchen odors particularly quickly and effectively.
Large extraction capability as a result of which you ensure fast and optimal kitchen air quality.
€429,00

Technical Specifications
Maximum Absorption: 399 m³/h
Noise levels in normal operation: 41/53 dB
Average annual energy consumption: 37.9 kWh / year
Fat retention efficiency: B
Color Temperature: 3500 K
Absorption stages: 3 stages of normal operation and 1 intensive
Lighting intensity: 294 lux
General Specifications
For operation with air extraction or recycling
Electronic control with low-lift keys and electronic display
Discreet lighting: 2 LED x 1.5 Watt
Automatic extension for 10 minutes
2 Metal filters, with aluminum frame that can be washed in the dishwasher
2 Efficient Drive motor with BLDC technology, for maximum efficiency and energy savings
Dimensions & Weight
Tube diameter Ø: 150 mm, 120 mm
Device dimensions (HxWxD): 42.6 x 59.8 x 29 cm
Built-in dimensions (HxWxD): 38.5 x 52.4 x 29 cm