Cooling, Fridge Freezers, Home Appliances
BOSCH KGN397LEQ Series 4 Free fridge freezer 203 x 60 cm INOX look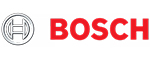 VitaFresh: 

keeps food fresh for longer, thanks to ultra-low temperatures for fish and meat and adjustable humidity control for fruit and vegetables.



 

Perfect fit: 

place your fridge next to walls or kitchen appliances to save space.



 

LED lighting: 

perfect view of all your food.



 

Automatic SuperFreezing: 

ideal for freezing a small amount of food faster while protecting already frozen food against defrosting, thanks to the immediate recognition of a possible rise in temperature and activation of the freezer so that it falls.



 

SuperCooling function: 

cools food you have just placed faster, thus protecting food that has already cooled.
€1.135,00
EU New energy efficiency label:
On a scale of energy classes from A to G
European characteristics sheet
Technical data
Energy efficiency class: E

Average annual energy consumption in kilowatt hours per year (kWh/a): 238 kWh/annum

Total volume of freezer compartments: 89 l

Sum of cooling compartment volumes: 279 l

Airborne acoustic noise emissions: 39 dB(A) re 1 pW

Airborne acoustic noise emissions category: C

Built-in / Freestanding: Freestanding device

Device width: 600 mm

Depth: 660 mm

Net weight: 73.7 kg

Rated power: 100 W

Electric current: 10 A

Door opening direction: right door direction, reversible door direction

Voltage: 220-240 V

Frequency: 50 Hz

Approval certificates: CE, VDE

Length of power supply cable: 240 cm

Autonomy in case of power failure (h): 12h

Number of compressors: 1

Number of independent cooling systems: 2

Reversible door direction

Number of adjustable shelves in maintenance: 3

Bottle holder

Installation type: no app
Energy Label:
Energy class: E on a scale of energy classes from A to G

Annual Energy Consumption: 238 kWh

Climate Class SN-T

Total Capacity: 368 l

Net Maintenance Capacity: 279 l

Net Freezer Capacity: 89 l

Noise Levels: 39 dB(A) re 1 pW
General characteristics
Full NoFrost

Electronic control (LED) of preservation & freezing

Dynamic MultiAirFlow for even distribution of cooling

Right door direction, Possibility to change the door direction

Visual and audible warning signal, with memory function

Separate temperature control of storage and freezer compartment

Vertical handle
In maintenance
SuperCooling in maintenance with automatic shutdown

5 safety glass shelves (3 of which are height adjustable)

1 VitaFresh drawer with humidity control – fruits and vegetables are kept fresh and rich in vitamins for longer

2 VitaFresh ◄0°C► drawers with temperature control – meat and fish are kept fresh for longer

Bottle holder

1 large/ 3 small door shelves

3 egg cases, Case for ice cubes

LED interior lighting
In the freezer
SuperFreezing with automatic shutdown

3 storage drawers

Vario Zone – removable safety glass shelves for extra space

Freezing capacity in 24 hours: 10 kg

Autonomy in case of power failure: 12 hours
Dimensions
Device dimensions HxWxD: 203x60x66 cm