Built In, Dish Washer, Dish Washers Built-in, Home Appliances, Washing, Washing Built-in
BOSCH SMI4HAS48E Series 4 Semi Integrated Dishwasher with visible front 60 cm STAINLESS STEEL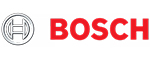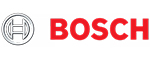 ExtraDry: 

enhanced drying for a better result, even on the most demanding dishes.
Flex baskets: flexibility and practicality for easy placement of your dishes.
 

Rackmatic system: 

The height of the upper basket can be easily adjusted by up to 5 cm.
Silence Plus: impressively quiet washing operation, with only 44 dB
 

Home Connect: 

Bosch home appliances with intelligent connectivity for even more convenience in your everyday life.
Compare
€1.005,00
EU New energy efficiency label:

On a scale of energy classes from A to G
European characteristics sheet