Built In, Built-in Cooking, Cooker Hoods
BOSCH DFR097A52 Series | 4 Sliding hood 90 cm Silver metallic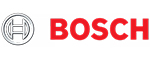 The sliding hood is almost invisible as it is integrated into the wall and offers, at the same time, a unique design and elegant style in your kitchen.
Very quiet operation: high efficiency of the hood, with minimal noise.
 

EcoSilence Drive: 

The highly efficient engine saves energy, not efficiency.
LED lighting: Energy efficient lighting provides white and good lighting for the hearth area.
Intensive operation: removes strong odors from the kitchen very quickly and efficiently.
Great export capability, thus ensuring the fast and optimal air quality of the kitchen.
€569,00

Design
Telescopic mechanism without metope
Electronic control with low-lift keys – LED
Operation and performance
For operation with air extraction or recycling
Absorption capacity in the extraction mode EN 61591 ø 150mm:
Maximum degree of normal operation 397 m³ / h
Intensive 729 m³ / h
3 stages of normal operation and 1 intensive
Noise levels min./max. normal operation: 41/53 dB (According to European Directive 65/2014)
2 EcoSilence Drive motors of BLDC technology, for maximum efficiency and energy saving
Total power: 146 W
Comfort
Discreet lighting with 3 LEDs x 1.5W
Automatic extension for 10 minutes
General characteristics
Energy class: A, on a scale of energy classes from A +++ to D
Average annual energy consumption: 38.1 kWh / year *
Fluid dynamics: B *
Lighting efficiency: A *
Fat retention efficiency: B *
Lighting intensity: 355 lux
Color Temperature: 3500 K.
3 x metal filters, with aluminum frame that is dishwasher safe
Can be installed in a cabinet of 60 or 90 cm
Connection cable with plug 1.75 m
Tube diameter Ø 150 mm, 120 mm
Device dimensions (HxWxD): 426 x 898 x 290 mm
Wall dimensions (HxWxD): 385 x 524 x 290 mm