Home Appliances, Washing, Washing Machines
PITSOS WNP120KC7 Front loading washing machine 7 kg 1200 rpm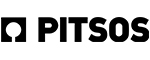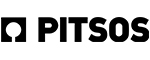 HydroActive Plus: 

Sensors that accurately measure the weight of your clothes.



 

Hydroshower: 

Clothes are washed faster and protected from wear.




Quick programme: 

60 minutes long, ideal for mixed loads (eg cotton and synthetics together).

Touch keys: 

Activate all the functions of the device with a gentle touch.

Large easy-to-read display: 

You see the duration of each program while you select it. If you wish, schedule the wash to start later.
Compare
Specifications
Maximum capacity: 7kg

Maximum spin speed: 1200 rpm

Energy Class D

Energy consumption 69 kwh/100 cycles

Washing capacity 7 kg

Program duration 3:20 hrs

Water consumption 45 lt/cycle

Spin Performance B

Spin Noise Level 74 dB

Noise Energy Class B

Programs: Cotton wax, cotton & prewash, cotton quick, cotton Eco 40-60, cotton intensive, synthetic, delicate/silk, woolen, quick 15′, rinse, spin/pump, mixed

Touch Control for: selection of spin speeds, adding clothes, end programming in 1 – 24h

Adding clothes – you can add clothes during the wash

Screen with indications of program progress, spin speed, remaining operating time and recommended load

SoftDial program selector

Program end sound signal

LED indicator for program progress

Metopi with text in Greek

EcoMotor: BLDC inverter technology motor, quieter, more economical and more durable than conventional

Automatic recognition of the amount of clothes

HydroActive Plus optimized water management based on accurate measurement of the weight of the clothes

HydroShower system for uniform wetting of clothes

AntiShock design to reduce vibration and noise

Check for unbalanced load distribution

Foam recognition

Self-cleaning detergent case

Multiple protection against leaks

Device lock (child safety)

Dimensions: 84.8 x 59.8 x 58.4cm (H x W x D)

Depth of appliance trunk, without the door: 54.6cm

Depth with door open: 95.6cm
Brand
Pitsos
Looking for a reliable and convenient online shop for your home appliances in Cyprus? Look no further than Pitsos Cyprus! Our extensive selection of high-quality products, competitive prices, and excellent customer service make us the go-to destination for all your appliance needs. Shop now and experience the Pitsos difference!