Cooling, Fridge Freezers, Home Appliances
BOSCH KGN36ELEA Free Standing Fridge Freezer 60cm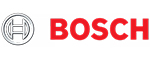 Total Net Capacity: 302ltrs
Full No Frost
LED Electronic panel control
Dynamic MultiAirFlow system
Color: inox
€499,00
EU New energy efficiency label:
On a scale of energy classes from A to G
European characteristics sheet
Bosch KGN36ELEA
The NoFrost bottomfreezer with MultiBox: Has enough room for all your food
● MultiBox: ideal for the storage of fruit & vegetables.
● Perfect Fit: The appliance can be positioned right next to side walls and furniture – flexible installation possible
● LED interior light: Illuminates the refrigerator evenly and glare-free, and lasts for its entire life.
● EasyAccess Shelf: retractable glass shelf for convenient loading and unloading and a perfect view.
See more below.
Free standing Fridge Freezer 60cm Wide, Bottom Freezer, Full No Frost, Total Net Capacity: 302ltrs, Energy Class: A++
Free standing Fridge Freezer 60cm wide – Freezer on the bottom
Total Gross Capacity: 329ltrs
Net Fridge Capacity: 215ltrs
Net Freezer Capacity: 87ltrs
Full No Frost – Dynamic Multi air flow system
Electronic panel control LED
LED Interior lighting
SuperFreezing in the freezer with automatic shut-off
MultiBox: transparent drawer with corrugated bottom, ideal for storing fresh fruits and vegetables
Noise level: 42 (dB(A) re 1 pW)
Climate zone: SN-T (10°C – 43°C)
Yearly electricity Consumption: 235kWh
Energy efficiency rating: A++
Dimensions: HxWxD = 186 x 60 x 66 cm
Categories: Bottom Freezers, Free Standing, Refrigeration, Refrigeration, Unique Offers