Dryers, Home Appliances, Washing
BOSCH WQG245A9GR Series 6 Dryer with heat pump 9 kg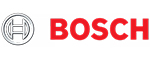 SelfCleaning Concentrator: 

saves time and effort by removing lint from your clothes.



 

Iron Assist: 

steam program that reduces creases in clothes and the stack of irons.



 

SensitiveDrying system: 

for gentle drying without creasing the fabrics.



 

AutoDry: 

automatic drying of your clothes to exactly the degree you want.



 

AntiVibration design: 

extremely stable and quiet dryers, thanks to the special design that minimizes vibrations.
€1.180,00
Specifications
Free standing Dryer
Can be built under the workbench (min.height 85cm)
Large, easy-to-read screen with indications of program progress, remaining operating time and special functions
LED interior bucket lighting
Load Capacity: 9kg
Drying programs:
Circle for sensitive, Sportswear program, Towel program, Program for shirts, Program for down filled items
Touch key settings: For ironing, Storage, Storage Plus, Low temperature, Half load, Wrinkle protection, No sound, Stop laundry, Schedule expiration in 1-24 hours
Iron Assist: steam program that reduces creases in clothes and the stack of irons
Wrinkle protection 60 minutes after the end of the program
Program end beep
Metope with text in Greek
Heat pump with environmentally friendly coolant R290
AutoDry: drying controlled by temperature & humidity sensors
SensitiveDrying: large stainless steel drum with special design of the embossed surface and the stirrers for maximum protection of the fabrics
AntiVibration Design to reduce vibration and noise
Possibility of discharging condensed water into a sewer
Device lock (child safety)
Dimensions: H x W x D = 842 x 598 x 648 mm