Built In, Built-in Cooking, Built-in Microwave
BOSCH BFL634GB1 Series | 8 Built-in microwave oven width 60 cm 21ltrs Black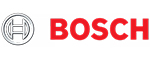 Rated 5.00 out of 5 based on

23

customer ratings
Capacity: 21ltrs
2 heating modes: Microwave, Grill quartzams
AutoPilot: 7 automatic programs2,5″-TFT- color screen with graphics and touch controls
Colour: Black
Bosch BFL634GB1
The built-in microwave for the 38 cm niche: use it for thawing, heating and perfect preparation of foods.
● AutoPilot 7: every dish is a perfect success thanks to 7 pre-set automatic programmes.
● Automatic weight control: simply enter the programme and weight, and the optimal power level is selected automatically.
● Side-opening door: convenient opening thanks to left-hinged door.
● ColorGlass: black glass front as a brilliant alternative to stainless steel.
Built-in Microwave Oven  21ltrs with Grill, Touch Control,  AutoPilot: 7 Automatic Programs

Built-in microwave oven – for thawing, reheating and perfect preparation of food
Capacity: 21 ltrs
Microwave oven with 2 heating modes: Microwave, Grill quartz
AutoPilot: 7 automatic programs
Automatic weight control: simply enter the program and weight, and an optimum power level selected automatically
Oven interior stainless steel
Maximum microwave power: 900 W
5 power levels: 90W – 180W – 360W – 600W – 900W
Pop-up button & Touch control
Illuminated rotary ring Operation Touch Control
Left open door with button

2,5″-TFT- color screen with graphics and touch controls

Key information "i"
Inverter technology
LED Interior lighting
Door inner surface of crystal for easy cleaning
Door opening button
Child Lock
Dimensions: H x W x D = 382 x 594 x 318 mm