Home Appliances, Washing, Washing Machines
BOSCH WAN24259GR Series 4 Front loading Washing Machine 9 kg 1200 rpm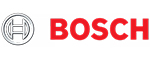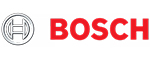 EcoSilence Drive™: 

silent and energy-efficient motor, with 10-year warranty.



 

Anti-allergic Program: 

designed for people who have sensitive skin and suffer from allergies. 

3

 

SpeedPerfect: 

spotless clothes in up to 65% less time* 

4

 .



 

VarioDrum™: 

extremely gentle and efficient washing thanks to the special structure of the drum.



 

ActiveWater™Plus: 

reduces water consumption and costs, thanks to automatic recognition of the weight and type of laundry.
Compare
€680,00
EU New energy efficiency label:

On a scale of energy classes from A to G
European characteristics sheet
Consumption & Performance
 Maximum capacity: 9 kg

 Maximum spin speed**: 1200 rpm

 Energy class¹: C

 Energy² / Water³: 66 kWh / 44 liters

 Program duration⁴: 3:37 (hours:minutes)

 Noise levels: 72 dB (A) re 1 pW
Programs & options
 Cotton, Cotton Eco 40-60, Cotton Intensive, Synthetics, Silk, Woolen, Anti-allergic, Shirts, Night wash, Spin/pump, Quick/Mixed,

 Athletic/Microfiber, Rinse, Quick 15'/30′, Dark/Jeans

 Settings with touch keys:

  Temperature, Spin Speeds, SpeedPerfect, Extra Water & Rinse, Prewash, Add Clothes, Schedule End in 1-24 Hours

 SpeedPerfect – perfectly washed clothes in up to 65% less time ***

 Adding clothes – you can add clothes during the wash
Indications and device operation
 Large screen with indications of program progress, spin speed, remaining operating time and recommended load.

 Program end sound signal

 Accessory for liquid detergents in the case

 Metopi with text in Greek
Technology & Security
 EcoSilence Drive – quiet and durable inverter motor with a 10-year warranty

 ActiveWater Plus – for extremely efficient use of water, even for small loads of laundry, thanks to automatic load recognition.

 AntiVibration Design to reduce vibration and noise

 Check for unbalanced load distribution

 Foam identification and removal

 Multiple protection against leaks

 Device lock (child safety)
Device dimensions & installation
 Dimensions (HxWxD): 84.8 cm x 59.8 cm x 63.2 cm

 Depth of appliance trunk, without the door: 59.0 cm

 Depth with door open: 106.3 cm

¹ Scale of energy classes from A to G

² Energy consumption in kWh per 100 wash cycles (in the Eco 40-60 program)

³ Weighted water consumption in liters per wash cycle (in the Eco 40-60 program)

⁴ Eco program duration 40-60

** Prices are rounded

*** Comparison between the duration of the program Synthetics 40 °C and Synthetics 40 °C with the speed option activated.
Technical data
Energy efficiency class: C

Weighted energy consumption in kWh per 100 cycles

wash of the eco 40-60 program: 66 kWh

Maximum capacity in kg: 9.0 kg

The water consumption of the eco program in liters per cycle: 44 l

Eco 40-60 program duration in hours and minutes at nominal capacity: 3:37 h

Spin-dry efficiency class of the eco 40-60 program: B

Class of airborne acoustic noise emissions: A

Airborne acoustic noise emissions: 72 dB

Under-wall height: 848 mm

Net weight: 68.356 kg

Length of power supply cable: 160 cm