Breakfast Preparation, Kettles, Small Appliances
BOSCH TWK3A01 Kettle CompactClass 1.7L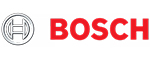 Two-sided water level indicator: 

easily see the water level – convenient for right-handed and left-handed users.
 Covered heating element – easy cleaning and longer life.
 

Limescale filter in mouth: 

removable filter for easy cleaning – retains limescale.
 Cable winding and practical storage.
 

2400 Watt power: 

Water heating in a short time.
Technical Characteristics
Covered stainless steel heating element
Easy to read water level indicators on both sides
Possibility of introducing water without removing the cap
Large opening for easy cleaning
Automatic shutdown once boiling point is reached
3-fold safety: automatic shutdown
Protection against boiling without water