Blender, Food Preparation, Mixers, Small Appliances
BOSCH MSM66120 Hand blender set White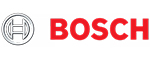 Rated 5.00 out of 5 based on

23

customer ratings
You will not want to leave this hand blender stick out of your hands
Very powerful 600 Watt motor: sufficient power to process even many materials.
QuattroBlade quadruple blades with AntiSplash: fast, optimal and homogeneous material processing.
Easy handling with soft grip, light weight and ergonomic design.
Operation level selector with 12 speed and turbo settings for perfect texture and material processing.
Cutter included: cut herbs, nuts, hard cheese and more quickly and easily.
Easy-to-clean
Great power, so you can edit everything easily
Mixing container with dosing scale
It cuts everything in seconds
600 Watt
Powerful hand blender
Excellent handling through soft touch handle, large buttons and ergonomic shaping
Quiet, low vibration motor
Speed selector with 12 speed settings
Extra turbo button for maximum performance
High-quality stainless steel foot
Innovative four wing blade for perfect results
Easily detachable blender foot with eject button
Blender foot and attachments (except gear box) are dishwasher proof
Transparent, calibrated mixing beaker
Handy mini chopper cuts herbs, nuts, onions, meat, cheese