Washing Machines
Bosch WAX28EH1GB 10Kg 1400 Spin iDos Washing Machine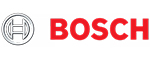 The Serie|8 i-DOS washer with Home Connect and 4D Wash System with Intensive Plus provides spotless results with every load.
10kg capacity gives you the opportunity to fit more in one wash whilst providing you with ideal wash cycles that save your time and energy.
AntiStain: detects and removes the 16 most common stains.
i-DOS System: automatically measures the precise amount of detergent and water needed for each load.
4D Wash System: highest washing performance through effective soaking and detergent usage, even with a full load.
Home Connect: home appliances with smart connectivity for an easier everyday life.
€1.140,00
EU New energy efficiency label:

On a scale of energy classes from A to G
European characteristics sheet
i-DOS Automatic dosing
Get maximum efficiency for your laundry care with the i-DOS automatic dosing system. Just fill up the detergent and softener compartments once, and the i-DOS sensors will measure out the precise amount of detergent and water for each load, wash after wash. which can save detergent, and prevents unnecessary rinsing.
AntiStain Plus
Free your clothes of stains easily and automatically with the AntiStain Plus system, which reliably removes up to 16 of the most stubborn stains, ranging from chocolate to grass and red wine. Your washing machine automatically adjusts the temperature, drum movement and soaking time to easily remove stains fully automatically and without any pre-treatment.
4D Wash System with Intensive Plus
The 4D Wash system adds a new dimension to your wash. Our highly efficient 4D Wash System combines a Direct Water Spray with an extra Spin Wash for the most efficient and effective use of detergent and water. The result: a spotless wash, even when the drum is fully loaded, thanks to its efficient water and detergent fabric penetration. For heavily soiled garments, you may need an extra boost. Simply select 4D Wash System Intensive Plus to intensify the washing cycle.
Home Connect
Selecting the right programme can be confusing, and getting it wrong could lead to less than perfect results. The Home Connect mobile app with Easy Start removes the guesswork. Just enter the type of laundry and degree of soiling into the app, and it will tell you the right programme ? for any wash, every time.
Home Connect
Waiting around for your laundry to finish can waste time and cause stress ? especially if you have a busy schedule. Home Connect puts your mind at ease and helps you be more productive with your time. It can send push notifications from your appliance directly to your mobile device, conveniently letting you know the current programme status, as well as other useful information. Multitasking in and out of the home just got a little easier.
Home Connect
No one enjoys doing the laundry ? especially when you're in a hurry and have to wait for it to finish. Bosch washing machines with the Home Connect app give you complete control over your laundry. Simply use your mobile device to conveniently control and monitor your machine remotely. With access to your washing machine on the go, you can run your home the way you like, even if you aren?t there.
Home Connect
Thanks to our partnership with Amazon Alexa, you can now control your washing machine by voice. Please find out if the relevant ?Home Connect? skill in the Alexa app is available for your country and language. Activate the skill to establish a connection between Amazon Alexa and your washing machine.
Home Connect
The future has arrived and it?s knocking on your front door. Home Connect brings smart technology to your appliances and lets you control them with your phone or tablet. The future has arrived and it?s knocking on your front door. Home Connect brings smart technology to your appliances and lets you control them with your phone or tablet.
Automatic Programmes
Brilliant washing results are now child?s play. Just fill up the drum and press the ?Start? button. The machine adjusts everything automatically to the needs of your laundry depending on fabric type and the degree of soiling, guaranteeing a perfect wash every time.
EcoSilence Drive? Warranty
Don't let your washing machine intrude on your dinner. Bosch?s EcoSilence Drive? is so quiet that sometimes you might forget it's even on. The brushless, energy-efficient motor is quiet in operation, has an especially long life and comes with a 10-year parts warranty.
Allergy Plus
Tough on germs but gentle on sensitive skin, the AllergyPlus programme delivers an optimally hygienic wash. It keeps the temperature during the wash process constant, so the washed fabrics are particularly hygienically clean. As a result, germs and common allergy triggers like dust mites are effectively targeted. Your laundry is also thoroughly rinsed to minimise detergent residues. The result: extra hygienic washing. * Bosch washing machines with the ?AllergyPlus? wash programme at 40? and 60? fulfill scientifically recommended conditions for 99.99% of germ reduction for Enterococcus Hirae and Pseudomonas Aeruginosa, according to Honisch et al. 2014, "Impact of wash cycle time, temperature and detergent formulation on the hygiene effectiveness of domestic laundering.? Conducted by University Rhine-Waal.
SpeedPerfect
When time matters, washing machines with SpeedPerfect cut the washing time by up to 65%* without compromising results. SpeedPerfect can be used in combination with most programmes, and with all load sizes and fabric types. For example, select the Mix Programme along with SpeedPerfect, and you can thoroughly wash up to 4 kilograms of mixed laundry in just 46 minutes.
VarioDrum
In the past, your favourite, or most delicate, clothes may have been ruined in the wash. The unique, patented VarioDrum system uses even water distribution to gently and efficiently wash all types of clothing – without stretching, creasing or damaging your most beloved items. Depending on the selected programme, the droplet-shaped design, with asymmetrical paddles, gently rotates your laundry to the centre – regardless of the rotation direction. This not only ensures an intensive clean for more heavily soiled clothes, but a quicker, more thorough clean for the entire load.
Reload function
Forgot to add a sock, or a stray t-shirt? No problem! The Reload function lets you easily add or remove clothes during wash cycles*. Just press the Reload button and open the door, then add your forgotten items and continue the wash. *As a safety feature, you can?t use Reload if the suds are hotter than 50?C or the water level is too high.
DrumClean Reminder
After 20 cycles under 40?, your washing machine will automatically remind you to clean the drum using the 'DrumClean' program. Ensuring your clothes are properly cleaned to perfection.
AquaStop
Bosch AquaStop warranty offers protection against water damage for the appliance?s lifetime. Our washing machines with the AquaStop System consists of a special double-walled feed hose, a safety valve and a floor tank with float switch preventing water damage of any kind, whether in the supply hose or from a leak in the machine. * Please find warranty terms here: https://bit.ly/2T6xLUC
Anti-Vibration Sidewall
The innovative AntiVibration design of the side walls are not only eye catching: the system also provides more stability and reduces vibration. This enhanced insulation also regulates noise levels, making Bosch washing machines very quiet, even during the spin cycle.
AutoWash
AutoWash automatically adjusts the water temperature and speed according to the weight, material and dirtiness of the load.
TimeDelay Function
Delay the start of the washing cycle to get your laundry ready when you need it. Simply use this feature to time the end of the cycle for when you will be ready to unload the machine.
ActiveWater Plus
Our ActiveWater Plus technology delivers perfect results while only using the precise amount of water needed for every wash – even with small loads. The integrated sensors automatically adjust the water consumption according to the fabric type and load size.