Combi, Cooling, Fridge Freezers, Home Appliances
SHARP SJ-BA35CHXIE Freestanding Refrigerator 564Lt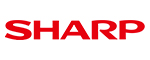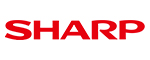 Total Gross Capacity: 564 litres

Energy Class: E

Dimensions (HxWxD): 186x84x75 cm
Compare
€1.199,00
EU New energy efficiency label:
On a scale of energy classes from A to G
European characteristics sheet
Specifications
Total Gross Capacity: 564 litres
Net Maintenance Capacity: 400 liters
Net Freezer Capacity: 164 litres
Cooling Type: Advanced NoFrost
Dimensions
Dimensions (HxWxD): 186x84x75 cm
Brand
Sharp
Looking for high-quality kitchen devices in Cyprus? Look no further than our online shop for Sharp kitchen devices! We offer a wide range of top-of-the-line appliances, from blenders to coffee makers, all designed to make your cooking experience a breeze. Shop now and enjoy fast, reliable shipping, and excellent customer service. Upgrade your kitchen today with Sharp!