Dryers, Home Appliances, Washing
Pitsos WTP700G9 Free Standing Tumble Dryer 9kg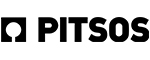 Rated 5.00 out of 5 based on

18

customer ratings
With a large 9 kg bucket, it fully covers the needs of your family. In addition, energy class A ++ saves on electricity bills.
Incredible economy with the heat pump: achieves energy class A ++ and consumes 58% less than a dryer with resistors.
Fast 40 'is the ideal program to have the clothes you need dry in just 40 minutes!
With Duotronic you choose how dry you want your clothes and the sensors undertake to adapt the drying to your needs
Worried about whether your delicate clothes will dry safely? Press the "gentle dry" button and let the Pitsos dryer take care of them.
Ease of use, thanks to the screen: you see how long each program lasts, while selecting it. If you wish, schedule the wash to start later.
€629,00
Consumption and Performance:
Maximum capacity: 9 kg
Energy class: A ++ on a scale of energy classes from A +++ to D
Consumption in pr. Cotton – for storage:
◦ with full load 2.08 kWh / time 225 min
◦ with half load 1.23 kWh / time 137 min
◦ annual consumption (160 uses): 258 kWh
Water vapor condensing efficiency: 83%
Noise levels: 64 dB (A) re 1 pW
Programs and Options:
Cotton, Synthetic, mixed, perishable, woolen preparation, towels, fast 40 ', sportswear, shirts, hot schedule, cold schedule
Touch Control keys for: detailed adjustment of drying level, less wrinkling, adjustment of duration programs, pause for adding clothes, gentle drying, audible signal, programming expiration in 1-24 hours
Residual moisture options in Cotton and Synthetics (for storage, ironing, etc)
Wrinkle protection 60 minutes after the end of the program
Indications and Device Operation:
Screen with indications of program progress, remaining operating time and special functions
Water tank drain indicator
Indication for cleaning the filter
Glass door with white frame
Program end beep
Metope with text in Greek
Technology and Security:
Heat pump with environmentally friendly coolant R290
DuoTronic drying system with sensors
SoftCare drum – large galvanized steel drum with special design of the embossed surface and stirrers for maximum protection of fabrics
AntiShock design for vibration and noise reduction
Device lock (child safety)
Dimensions and Device Installation:
Door hinges: Right
Dimensions (HxWxD): 84.2 cm x 59.8 cm x 63.4 cm
Device body depth, without door: 59.9 cm
Depth with the door open: 108.6 cm