Home Appliances, Washing, Washing Machines
PITSOS WPG14G10GR Front loading washing machine 10 kg 1400rpm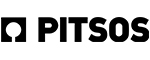 Removal of 4 stains: 

Effective removal of 4 basic everyday stains.



 

EcoMotor: 

Powerful inverter motor to enjoy quiet and economical washes. So durable, it comes with a 10-year warranty.

 

HydroActive Plus: 

Sensors that accurately measure the weight of your clothes.



 

Hydroshower: 

Clothes are washed faster and protected from wear.



 

Drum cleaning: 

To keep your Pitsos machine always clean and in excellent condition, ready to treat your clothes with care.
€789,00
EU New energy efficiency label:

On a scale of energy classes from A to G
European characteristics sheet
Characteristics
Energy efficiency class: C

Weighted energy consumption in kWh per 100 wash cycles of the eco 40-60 program: 67

Maximum capacity in kg: 10.0

Eco program water consumption in liters per cycle: 47

Eco 40-60 program duration in hours and minutes at rated capacity: 3:50

Spin-dry efficiency class of the eco 40-60 program: B

Airborne acoustic noise emissions category: B

Airborne acoustic noise emissions: 75

Built-in / Freestanding: Freestanding device

Subwall height: 845

Body dimensions of the device, without door (HxWxD): 845 x 597 x 588

Net weight: 73.818

Rated power: 2300

Electricity: 10

Voltage: 220-240

Frequency (Hz): 50

Approval certificates: CE, VDE

Length of power supply cable: 160

Door opening time: Hinges left

Rodakia: No

Standby/Network Power Consumption: For instructions on turning off WiFi, please refer to the user manual.:

Auto Standby/Network Time:

Repair index:

Installation type: Free device

Consumption and login details

Consumption & Performance

Maximum capacity: 10 kg

Maximum spin speed**: 1400 rpm

Energy class¹: C

Energy² / Water³: 67 kWh / 47 liters

Program Duration#: 3:50 (hours:minutes)

Noise levels: 75 dB (A) re 1 pW
Programs & options
Cotton, Cotton Eco 40-60, Synthetics, Sensitive/

Silks, Woolen, Bin cleaning (with reminder),

Shirts, Denim/Dark, Waterproof fabrics,

Spin/Pump, Mixed, Rinse, Quick 15'/30′,

Antiallergic

Bin cleaning program with reminder

Touch Control touch buttons for: temperature setting,

spin speed selection, stain removal, extra

rinses (1-3), extra quick, less ironing,

soaking, prewashing, pausing to add clothes,

schedule to expire in 1-24 hours

Stain removal – 4 types of stains are removed with it

push of a button

extra fast – reduce washing time up to 65% ***

Add clothes – you can add clothes during

duration of washing
Indications and device operation
Large, easy-to-read display with indications of program progress, spin speed, remaining run time and recommended load

Soft Dial program selector

Program end sound signal

Accessory for liquid detergents in the case

Metopi with text in Greek
Technology & Security
EcoMotor: BLDC inverter technology motor, quieter, more economical and more durable than conventional – with 10-year warranty

HydroActive Plus optimized water management based on accurate measurement of the weight of the clothes

Wave Drum embossed drum, designed to protect fabrics

Drum capacity XXL 70 l

AntiShock design to reduce vibration and noise

Check for unbalanced load distribution

Foam identification and removal

Self-cleaning detergent case

Multiple protection against leaks

Device lock (child safety)
Device dimensions & installation
Dimensions (HxWxD): 84.5 cm x 59.7 cm x 63.2 cm

Depth of appliance trunk, without the door: 58.8 cm