Home Appliances, Washing, Washing Machines
PITSOS WNP1210D8 Front loading washing machine 8 kg 1200 rpm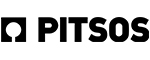 EcoMotor: 

Powerful inverter motor to enjoy quiet and economical washes. So durable, it comes with a 10-year warranty.



 

Hydroshower: 

Clothes are washed faster and protected from wear.



 

HydroActive Plus: 

Sensors that accurately measure the weight of your clothes.

Extra fast option: 

Each program flexibly adapts to your needs for speed and becomes up to 3 times faster.

Start/Pause Button: 

The most versatile way to fill in a forgotten pair of pants.
€5.225,00
EU New energy efficiency label:

On a scale of energy classes from A to G
European characteristics sheet
Indications & device operation
Large screen with indications of program progress, spin speed, remaining operating time and recommended load.

Touch Control buttons for: end programming, pause to add laundry, extra fast, spin speed selection/water retention

Soft Dial program selector

Program end sound signal
Technology & security
EcoMotor: BLDC inverter technology motor, quieter, more economical and more durable than conventional

HydroActive Plus optimized water management based on accurate measurement of the weight of the clothes

HydroShower system for uniform wetting of clothes

AntiShock design to reduce vibration and noise

Automatic recognition of the amount of clothes

Check for unbalanced load distribution

Detects foam on clothes and performs extra rinse for perfect result

Accessory for liquid detergents in the case

Protection against water leaks

Child safety lock
Consumption & performance
Maximum capacity: 8 kg

Energy class: C

Maximum spin speed: 1200 rpm

Energy / Water: 62 kWh / 47 liters

Program duration: 3:26 (hours:minutes)

Noise levels: 72 dB (A) re 1 pW
Programs & Options:
Cotton, cotton + prewash, Cotton Eco 40-60, synthetic, delicate/silk, woolen, Anti-allergic, Denim/Dark, Spin/Pump, Mixed, Rinse

Extra fast: option for reduced washing time

Adding clothes – you can add clothes during the wash

Device dimensions & installation

Dimensions: 84.8 x 59.8 x 60.0 cm (HxWxD)

Depth of appliance trunk, without the door: 55.0 cm

Depth with door open: 101.7 cm