Home Appliances, Washing, Washing Machines
Pitsos WNP120KC7 Free Standing Washing Machine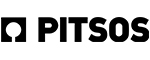 Device trunk dimensions, without door (HxWxD): 848 x 598 x 546 mm
Maximum capacity in kg: 7.0 kg
Water consumption in liters per wash cycle, in the Eco program: 45 l
Airborne acoustic noise emissions: 74 dB
Spin speed in Eco 40-60 program and at rated capacity: 1,200 rpm
€590,00
EU New energy efficiency label:

On a scale of energy classes from A to G
European characteristics sheet
Simplicity, flexibility and robustness, in a washing machine that has everything you need.
Ease of use, thanks to the screen: you see how long each program lasts, while selecting it. If you wish, schedule the wash to start later.
The most flexible way to complement a forgotten pants: Choose a pause and open the whole door so that even the most bulky clothes can easily fit.
Did more detergent come in than it needed? The washing machine will take care of this by doing an extra rinse.
With the Hydroshower the water is constantly supplied above the bucket but also in front of the door. The clothes are washed faster and are protected from wear.