Home Appliances, Washing, Washing Machines
PITSOS WNP1200E7 Front loading washing machine 7 kg 1200 rpm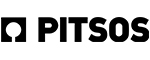 EcoMotor: 

Powerful inverter motor to enjoy quiet and economical washes. So durable, it comes with a 10-year warranty.



 

Hydroshower: 

Clothes are washed faster and protected from wear.



 

HydroActive Plus: 

Sensors that accurately measure the weight of your clothes.

Extra fast option: 

Each program flexibly adapts to your needs for speed and becomes up to 3 times faster.

 

Prewash: 

Choose Prewash with any of the basic wash programs and enjoy perfectly washed clothes in depth.
€0,00
EU New energy efficiency label:

On a scale of energy classes from A to G
European characteristics sheet
Consumption & performance
Maximum capacity: 7 kg

Maximum spin speed: 1200 rpm

Energy class: D

Annual consumption (220 washes): 157 kWh, 9020 lt

Noise levels: washing 52 dB, spinning 74 dB
Programs & Special Features

Cotton, Eco 40-60 cotton, intensive cotton, synthetic, delicate/silk, woolen, down, rinse, mixed, curtains, shirts, spin/

pumping, denim/dark, sportswear, quick 15'/30′
Washing options

Touch Control buttons for: temperature setting, spin speed selection, pre-wash, adding laundry, extra fast, end programming in 1-24 hours

extra fast: option for reduced washing time

Adding clothes – you can add clothes during the wash
Washing machine indications & operation

Large screen with indications of program progress, temperature, spin speed, remaining operating time and recommended load

SoftDial program selector

Program end sound signal

Metopi with text in Greek
Technologies
EcoMotor: BLDC inverter technology motor, quieter, more economical and more durable than conventional – with 10-year warranty

Automatic recognition of the amount of clothes

HydroShower system for uniform wetting of clothes

AntiShock design to reduce vibration and noise

Check for unbalanced load distribution

Foam recognition

Accessory for liquid detergents in the case
Security features
Multiple protection against leaks

Device lock (child safety)
Characteristics
Dimensions (HxWxD): 84.8 x 59.8 x 60.0 cm

Depth of appliance trunk, without the door: 55.0 cm

Depth with door open: 101.7 cm

Under-wall height: 85.0 cm

Net weight: 70.221 kg

Rated power: 2300 W

Electric current: 10 A

Voltage: 220-240 V

Frequency: 50 Hz

Approval certificates: CE, VDE

Power cord length (cm): 160

Washing performance class: A

Door opening time: Hinges left