Built In, Built-in Cooking, Cooker Hoods
PITSOS PTP9D65G Chimney Hood 90 cm Inox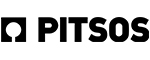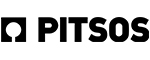 Thanks to the mechanical switches, you can easily set the operating level.
Active carbon filters: trap in their thousands of micropores the odors created during cooking, keeping the kitchen air always clean.
 High performance CapacityMotor to always have a clean atmosphere in your kitchen.
Compare
€329,00

Specifications
Extraction or option of recirculation with charcoal filter
Pyramidal Design 90cm
For building in between wall units or independently mounting on the wall
Max.Capacity: 600m³ air/hour with free air exctraction
Noise Level (min – max): 51 – 69dB
3 metal, replacement-free and dishwasher-safe filters
Illumination via 2 x 1,5 Watt LED lights
Electronic Controls – LowLift button controls
3 power level option
Energy Class: A
Diameter pipe ø 150 mm (ø 120 mm enclosed)
Product Dimensions with air extraction (HxWxD): 799-975 x 900 x 500 mm
Brand
Pitsos
Looking for a reliable and convenient online shop for your home appliances in Cyprus? Look no further than Pitsos Cyprus! Our extensive selection of high-quality products, competitive prices, and excellent customer service make us the go-to destination for all your appliance needs. Shop now and experience the Pitsos difference!