Built In, Built-in Cooking, Cooker Hoods
Pitsos PTK6D65G Wall Mount Cooker Hood, 60cm Inox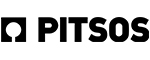 Rated 5.00 out of 5 based on

3

customer ratings
Every detail of this fireplace hood and its rectangular modern design, give a dynamic feel.
Thanks to the mechanical switches, you can easily adjust the operating level.

Activated carbon filters: trap in their thousands of micropores the odors created during cooking, keeping the kitchen air always clean.

High performance CapacityMotor engine to always have a clean atmosphere in your kitchen.
Specifications:
AU

Absorption capacity in the extraction mode according to EN 61591 Ø 150 mm:




Maximum degree of normal operation 621m³ / h

Noise levels min./max. normal operation: 48/69 dB (According to European Directive 65/2014)

Energy efficient CapacityMotor engine

Operation with push buttons

Discreet lighting with 2 LEDs of 1.5 W

2 x Metal grease filter, with aluminum frame that is dishwasher safe

3 absorption stages
General Characteristics:
Energy class: B, on a scale of energy classes from A +++ to D

Average annual energy consumption: 46.5 kWh / year *

Fluid dynamics: A *

Lighting efficiency: A *

Fat retention efficiency: B *

Lighting intensity: 99 lux

Color Temperature: 3500 K.

Box design

Total power: 220 W

Gardy socket with ground 1.3 m

Tube diameter Ø 150 mm, 120 mm
Dimensions:
Export mode (HxWxD): 635-965 x 600 x 500 mm

Recycle mode (HxWxD): 635-1075 x 600 x 500 mm