Built In, Built-in Cooking, Cooker Hoods
PITSOS PTK6D65G Chimney Hood 60 cm Inox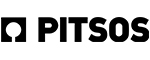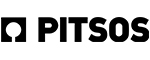 Thanks to the mechanical switches, you can easily set the operating level.
Active carbon filters: trap in their thousands of micropores the odors created during cooking, keeping the kitchen air always clean.
 High performance CapacityMotor to always have a clean atmosphere in your kitchen.
Compare
Specifications
Extraction or option of recirculation with charcoal filter
Box Slim Design 60mm
For building in between wall units or independently mounting on the wall
Max.Capacity: 590m³ air/hour with free air exctraction
Noise Level (min – max): 48 – 69dB
2 metal, replacement-free and dishwasher-safe filters
Illumination via 2 x 1,5 Watt LED lights
Push button controls
3 power level option
Energy Class: A
Diameter pipe ø 150 mm (ø 120 mm enclosed)
Product Dimensions with air extraction (HxWxD): 635-965 x 600 x 500 mm
Brand
Pitsos
Looking for a reliable and convenient online shop for your home appliances in Cyprus? Look no further than Pitsos Cyprus! Our extensive selection of high-quality products, competitive prices, and excellent customer service make us the go-to destination for all your appliance needs. Shop now and experience the Pitsos difference!