Dish Washer, Home Appliances, Washing
PITSOS POWERJET7 Desktop dishwasher 55 cm White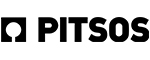 Program Gentle 40°C: 

Gentle washing program for your precious glass glasses.



 

Dosage Assist: 

Complete dissolution of the detergent tablets with absolute control, for perfect hygiene in every wash.



 

Auto 3in1: 

The dishwasher detects the type of detergent you use, e.g. powder, liquid or tablet and adjusts the washing settings accordingly to take full advantage of its cleaning action and wash your dishes correctly and perfectly.




Quick 45°C program, to wash your dishes in just 29 minutes. By your side, especially when you're in a hurry.

Ease of use: 

The washing machine that understands you at first glance. Just select the washing program you want and press the "start" button. So simple.
€379,00
EU New energy efficiency label:

On a scale of energy classes from A to G
European characteristics sheet
Technical characteristics
Energy class: F

Consumption (280 washes) 174 kWh / 2240 lt

Capacity: 6 dishes

Noise levels: 54 dB(A) re 1 pW

6 programs: Intensive 70 °C, Mixed 65 °C, Economy 50 °C, Glasses 40 °C, Quick 45 °C, Prewash

1 special function: extra fast – reduction of washing time

Flexible basket with movable cutlery holder and cup rack

Eco Motor – BLDC technology motor, quieter, more economical and more durable than conventional

Load sensor

Auto 3in1 – identification of detergent type

Glass Protect – glassware protection system

Flow heater, with built-in pump

Three-level self-cleaning filter

LED indicators for the program phase

Program selector with integrated START button

Light indicator for refilling salt, rinse aid

Multiple leak protection

Noise level 54dB

Dimensions: 55.1 x 45 cm (W x H)