Built In, Built-in Cooking, Ovens
PITSOS PH37M61B2 Built-in oven 60 x 60 cm Stainless steel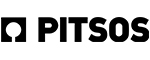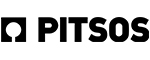 Pyrolytic self-cleaning: 

the most advanced automatic oven cleaning system.




Electronic clock: 

to schedule the cooking of your favorite food.

Automatic cooking and defrosting programs: 

so you always have fast and healthy food.

Internal non-stick surface: 

with removable grids for easy cleaning.

Submersible rotary switches: 

for comfort and ergonomics.
Compare
€730,00

Design:
New unique Inox Metal Line design

New ergonomic design handle

Digital display screen

Rotary central immersion switch, Immersion switches
Characteristics:
Pyrolytic self-cleaning

Door with internal glass surface for easy cleaning

Oven inner surface: Gray enamel

Oven with 7 operating modes: ThermoFlow for simultaneous cooking on 3 levels, Top and Bottom

heating, ThermoGrill, Large surface grill, Pizza ThermoFlow, Bottom heating, Hot air/gentle grilling

Grill with 3 cooking levels

Energy class (EU 65/2014): A on a scale of energy classes from A+++ to D

Useful chamber volume: 71 liters

Telescopic mechanism: Optional
Environment and Safety:
10 automatic cooking programs

Electronic clock with cooking start and end programming

Quadruple glass door

Quick warm-up

Ventilation system for lower temperatures on the control panel and the outer glass of the door

Automatic door locking during pyrolysis

Child safety lock

Automatic oven safety shutdown

Included accessories:

1 x universal pan, 1 x combination grill, 1 x deep enameled pan 10 lt

The included equipment has a stop function for safe cooking and to prevent falling
In addition:
Device dimensions (HxWxD): 595 mm x 594 mm x 548 mm

Built-in dimensions (HxWxD): 585 mm – 595 mm x 560 mm – 568 mm x 550 mm
Brand
Pitsos
Looking for a reliable and convenient online shop for your home appliances in Cyprus? Look no further than Pitsos Cyprus! Our extensive selection of high-quality products, competitive prices, and excellent customer service make us the go-to destination for all your appliance needs. Shop now and experience the Pitsos difference!