Built In, Built-in Cooking, Ovens
PITSOS PH00M00X1 Built-in Oven 60 x 60 cm Stainless steel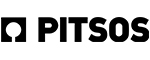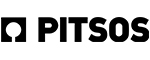 Internal non-stick surface with removable grids, for easy cleaning.
 It reaches the desired cooking temperature faster, thanks to rapid preheating.
Energy class A: For economical cooking.
Compare
€269,00

Specifications
Centralized LED Display
Oven Capacity: 66ltrs
5 Cooking functions:

 ThermoFlow for simultaneous cooking on 3 levels, Upper and Lower heating, ThermoGrill, Air / soft firing, Large grill

Door with crystal inner surface for easy cleaning
Oven inner surface: Gray enamel
Grill with 3 levels of baking
Automatic rapid heating
Child lock
Energy efficiency rating: A
Dimensions: HxWxD = 595 x 595 x 548 mm
Brand
Pitsos
Looking for a reliable and convenient online shop for your home appliances in Cyprus? Look no further than Pitsos Cyprus! Our extensive selection of high-quality products, competitive prices, and excellent customer service make us the go-to destination for all your appliance needs. Shop now and experience the Pitsos difference!