Built In, Built-in Cooking, Built-in Microwave, Cooking, Home Appliances, Microwaves
PITSOS PG30W75X2 Built-in microwave oven 59 x 38 cm Stainless steel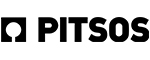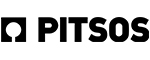 HydroPure: 

An easy and smart way to clean your oven.

Electronic clock: 

to schedule the cooking of your favorite food.

Ideal capacity: 

for comfort and ease of use of your microwave whether you use it for cooking or heating or even for defrosting a meal.

Ergonomics: 

Space for large plates and utensils thanks to the 31.5 cm rotating tray.

Automatic cooking and defrosting programs: 

so you always have fast and healthy food.
Compare
Oven Type/Heating Systems
Maximum power: 900 W; 5 microwave power levels: (90 W, 180 W, 360 W, 600 W, 900 W)

Grill power: 1200 W

Grill and microwave power combination: 90 W, 180 W, 360 W

Built-in microwave oven with 2 heating functions: Microwaves, Grill

Oven capacity: 25 litres
Planning
Inner surface of oven in stainless steel
Comfort :
LED screen

Electronic clock with cooking start and end programming

Touch Control operation

Slider

Easy electronic handling

8 automatic programs

4 defrosting programs and 3 cooking programs in microwave mode, 1 program for combining microwave with grill

HydroPure auxiliary cleaning system

1 position memory function

LED lighting

31.5 cm glass turntable

Door hinges: Left

Door opening with touch button

Operation with touch keys

Standard equipment grill, Turntable
Environment and Safety
Automatic oven safety shutdown

Cooling fan

Connection cable length: 130 cm

Total power: 1.45 KW

Nominal voltage: 220 – 230 V

Suitable for installation in a tall cabinet

Accessories included

5201369641827
Characteristics
Microwave type: Microwave and grill function

Device Control: Electronic

Color / Front material: Stainless steel

Length of power supply cable: 130 cm

Net weight: 18.9 kg

Gross weight: 21.6 kg

Approval certificates: CE

Maximum microwave power: 900 W

Number of power levels: 5

Turntable:

Interior material: Stainless steel

Door opening: Button

Clock

Included accessories: 1 x grill, 1 x

Rotating disc

Device color: Stainless steel

Product height: 382 mm

Device width: 594 mm

Depth: 388 mm

Maximum microwave power: 900 W

Rated power: 1450 W

Electric current: 10 A

Voltage: 220-230 V

Frequency: 50 Hz

Plug Type: Grounded Gardy Plug

Color / Front material: Stainless steel

Approval certificates: CE
Dimensions
Device dimensions (HxWxD): 382 mm x 594 mm x 388 mm

Built-in dimensions (HxWxD): 380 mm – 382 mm x 560 mm – 568 mm x 550 mm

Device dimensions (H x W x D) (in): xx

Dimensions of packaged product: 17.71 x 17.71 x 25.98

Interior dimensions: 208.0 x 328.0 x 369.0 mm
Brand
Pitsos
Looking for a reliable and convenient online shop for your home appliances in Cyprus? Look no further than Pitsos Cyprus! Our extensive selection of high-quality products, competitive prices, and excellent customer service make us the go-to destination for all your appliance needs. Shop now and experience the Pitsos difference!