Cookers, Cooking, Home Appliances
PITSOS PAC003D20 Freestanding Cooker with Gas Hobs White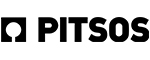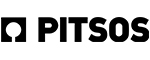 Deep pan : 

When quality and quantity in cooking matters, then the only choice is the right equipment. A deep Pitsos pan.




Energy class A: 

For economical cooking.
Compare
€399,00

Planning
Enameled base of 4 gas burners

New handle design

Glass lid to protect the hob
Characteristics
Oven inner surface: Gray enamel

Gas oven with 2 operating modes: Large surface grill, Gas bottom heating

Electric flame ignition at the turn of the switch

Accepts natural gas (20 mbar)

Gas injectors (28-30/37 mbar) included

Door with internal glass surface for easy cleaning

New easy door glass removal system

Spacious utensil storage drawer

Energy class (EU 65/2014): A on a scale of energy classes from A+++ to D

Useful chamber volume: 71 liters

Telescopic mechanism: Optional
Environment and Safety
Security to cut off the gas supply to the burner in case the flame has gone out
Standard equipment
1 x enameled deep pan 10 lt, 1 x grill, 1 x universal pan

The included equipment has a stop function for safe cooking and to prevent falling

Optional accessories : P333001, P333073
General characteristics
Device width (cm): 60 cm

Device height (cm): 85 cm

Device depth (cm): 60 cm

Product dimensions (H x W x D) (mm) : 850 x 600 x 600 mm

Depth with door open (mm) : 1,050 mm

Net weight (kg) : 50 kg

Energy class: A

Energy consumption per cycle in conventional mode – NEW (2010/30/EC) : 1.77

Electric current (A) : 11 A

Plug type : Gardy plug with grounding

Voltage (V) : 220-240 V
Basic features
Brand
Pitsos
Looking for a reliable and convenient online shop for your home appliances in Cyprus? Look no further than Pitsos Cyprus! Our extensive selection of high-quality products, competitive prices, and excellent customer service make us the go-to destination for all your appliance needs. Shop now and experience the Pitsos difference!