Dish Washer, Home Appliances, Washing
Pitsos DSS60W00 free stand dishwasher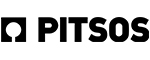 Smart and innovative dishwasher Pitsos width 45 cm new generation. It has modern and advanced technologies to offer every home, a high level of care, in-depth hygiene, convenience and safety in washing dishes. Meet him and he will impress you.
€545,00
EU New energy efficiency label:

On a scale of energy classes from A to G
European characteristics sheet
Extra fast: Reduce the washing time of your dishwasher, whenever you want, even when it is in operation, for every emergency and occasion.
Access and control your dishwasher through the Home Connect app, wherever you are.
Double spray arms in the upper basket, for perfect cleanliness of all your dishes, glasses and cooking utensils.
AquaStop: Pitsos guarantee in case of damage to household appliances due to water leakage, for the entire life of the device. *
AquaStop Technology: Pitsos warranty in case of damage to household appliances due to water leakage. Valid for the life of the device. *
AquaStop Technology: Pitsos warranty in case of damage to household appliances due to water leakage. Valid for the life of the device. *
Pitsos dishwashers have all the modern and necessary technologies, to offer in every home, a high level of care, service, but also safety. One of these technologies is AquaStop. How it works The AquaStop system consists of a double-walled filling pipe, a safety valve and a fully watertight base with a float switch that collects leaking water. When it detects a leak in the filling pipe or device, the AquaStop system shuts off the water supply by closing the safety valve. Thus, the safety system intervenes immediately, directly on the tap, providing absolute protection against any water leakage. An important guarantee that applies to the entire life of your device. *
10 year warranty against rust inside the appliance bucket. Energy class?: F
Energy / Water: 78 kWh / 9.5 liters
Capacity: 9 dishes
Program duration?: 3:35 (hours: minutes)
Noise levels: 48 dB (A) re 1 pW
Programs & special functions
6 programs: economical 50 ? C, intensive 70 ? C, 1 hour 65 ? C, gentle 40 ? C, fast 45 ? C, prewash
Save a favorite program
Laundry care program
4 special functions: remote start, half load, extra fast, intensive down
extra silent (via application)
Default start time 1-24 hours
Indications & device operation
Home Connect: remote access and operation
Remaining program time display
Luminous indicator of salt replenishment, rinse aid
Basket equipment
Upper basket adjustable to two different heights
Double spray arms in the upper basket
2 shelves for cups in the upper basket
Shelf for cutlery in the upper basket
Easy sliding wheels in the lower basket
Stop mechanism in the lower basket to prevent derailment
2 folding dish rack elements in the bottom basket
Movable cutlery case in the lower basket
Technology & security
Eco Motor – BLDC technology engine, quieter, more economical and more durable than conventional
Load sensor
Auto 3in1 – detergent type identification
Glass Protect – glass protection system
Dosage Assist – for complete dissolution of tablets
Self-cleaning three-level filter
AquaStop: Pitsos guarantee in case of damage to household appliances due to water leakage, for the entire life of the device. *
For children: Lock programs
Dimensions & accessories
Salt filling funnel included
Dimensions (HxWxD): 84.5x45x60 cm