Built In, Dish Washer, Dish Washers Built-in, Home Appliances, Washing, Washing Built-in
PITSOS DIS60I00 Semi integrated Dishwasher with visible front 45 cm stainless steel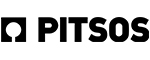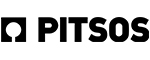 Extra fast: 

Reduce the washing time of your dishwasher, whenever you want, even when it is running, for every emergency and occasion.



 

Home Connect: 

Access and control your dishwasher from wherever you are.



 

Double spray arms: 

Perfect cleanliness of all your dishes, glasses and kitchen utensils.



 

"Half load" mode: 

You don't have to wait for the washing machine to fill up to economically wash your dishes and glasses.



 

Washing Machine Care: 

Keeps your dishwasher sparkling clean, so it's always like new.
Compare
€615,00
EU New energy efficiency label:

On a scale of energy classes from A to G
European characteristics sheet
Specifications
Energy Class F

Annual Energy Consumption 78 kwh/100 cycles

Tableware Capacity 9

Water consumption 9.5 lt/cycle

Program Duration 3:35 hrs

Noise level 48 dB

Noise Energy Class C

Wash duration in the pre Economy 50: 215 min

Capacity: 9 dishes

Noise levels: 48 dB(A)

Programs: economical 50 °C, intensive 70 °C, 1 hour 65 °C, gentle 40 °C, quick 45 °C, prewash

Save favorite program

Washing machine care program 4 special functions: remote start, half load, extra fast, intensive down

extra quiet (via app)

Default start time 1-24 hours

Home Connect – remote access and control

Program time remaining display

Light indicator for refilling salt, rinse aid

Upper basket adjustable to two different heights

Easy-glide wheels on the bottom basket

Stop mechanism on the lower basket to prevent derailment

2 folding plate holder elements in the lower basket

2 cup shelves in the upper basket

Eco Motor – BLDC technology motor, quieter, more economical and more durable than conventional

Dual spray arms on upper basket

Auto 3in1 load sensor – identification of detergent type

Glass Protect – glassware protection system

Dosage Assist – for complete dissolution of tablets

Three-level self-cleaning filter

Salt refill funnel included

Dimensions: 81.5 x 44.8 x 57.3cm (H x W x D)
Brand
Pitsos
Looking for a reliable and convenient online shop for your home appliances in Cyprus? Look no further than Pitsos Cyprus! Our extensive selection of high-quality products, competitive prices, and excellent customer service make us the go-to destination for all your appliance needs. Shop now and experience the Pitsos difference!