Built In, Dish Washer, Dish Washers Built-in, Home Appliances, Washing, Washing Built-in
PITSOS DIF61I30 Semi Integrated Dishwasher with visible front 60 cm stainless steel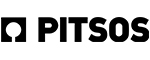 Clean and dry dishes after every wash, thanks to the EfficientDry function. That is, the automatic opening of the door in the Pitsos dishwasher.
 

Cutlery drawer: 

To enjoy more capacity, flexibility and ease of loading your dishwasher.

 

Folding upper basket : 

To adjust the height of the upper basket with one movement, and adapt it to your different needs every time.

 

Home Connect: 

Access and control your dishwasher from wherever you are.

 

Blue clip for bottles: 

Special accessory to wash your bottles perfectly and safely in the dishwasher.
€725,00
EU New energy efficiency label:

On a scale of energy classes from A to G
European characteristics sheet
Characteristics :
Placement: Built-in
Washing programs: 6
Start Time Scheduling
Wi-Fi
Color: White
New Energy Label:
Energy Class: C
Energy Consumption: 74 kwh/100 cycles
Tableware capacity: 13
Water Consumption: 9.5 lt/cycle
Program Duration (Eco): 4:55 hrs
Noise Level: 46 dB
Noise Energy Class: C
Dimensions :
Height: 81.5 cm
Width: 59.8 cm
Depth: 57.3 cm