Built In, Dish Washer, Dish Washers Built-in, Home Appliances, Washing, Washing Built-in
PITSOS DIF61I00 Semi Integrated Dishwasher with visible front 60 cm stainless steel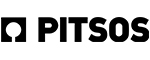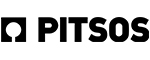 Cutlery drawer: 

To enjoy more capacity, flexibility and ease of loading your dishwasher.
 

Folding upper basket : 

To adjust the height of the upper basket with one movement, and adapt it to your different needs every time.
 

Home Connect: 

Access and control your dishwasher from wherever you are
 

Blue clip for bottles: 

Special accessory to wash your bottles perfectly and safely in the dishwasher.
 

Extra fast: 

Reduce the washing time of your dishwasher, whenever you want, even when it is running, for every emergency and occasion.
Compare
€565,00
EU New energy efficiency label:

On a scale of energy classes from A to G
European characteristics sheet
Specifications
Load Capacity: 13 place settings
Noise level: 48 dB(A) re 1 pW
6 programes: Eco 50 °C, Intensive 70 °C, 1 Hour 65 °C, Express 45 °C, Glass 40 °C, Pre-Rinse
Machine Care
4 special options: App Start, Intensive Zone, 1/2 Load, Turbo
Electronic delay timer: 1-24 hours
Remaining program time indicator (min)
LED salt refill indicator
Panel legend: Plain text (greek)
Height adjustable top basket
incl. Small parts holder corals (2x)
Low friction wheels on bottom basket
Rack Stopper to prevent derailing of bottom basket
2 foldable plate racks in bottom basket
Variable cutlery basket in bottom basket
Load-Sensor
Glass care system
DosageAssist
Self-cleaning filter system with 3-fold corrugated filter
Aqua-Stop with guarantee
Childproof control lock
Brand
Pitsos
Looking for a reliable and convenient online shop for your home appliances in Cyprus? Look no further than Pitsos Cyprus! Our extensive selection of high-quality products, competitive prices, and excellent customer service make us the go-to destination for all your appliance needs. Shop now and experience the Pitsos difference!