Built In, Built-in Cooking, Hobs
PITSOS CWP631T12 Induction hobs 60 cm Black, built-in frameless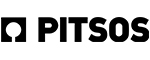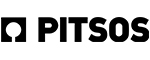 Induction: 

Pitsos induction hobs offer you cooking speed, safety and economy

 

With the CombiZone function you can combine two induction zones into one, especially if you have large cookware.




User-friendly and user-friendly functions such as: 

QuickStart for a quick start and Restart to never lose your settings.

PowerBoost: 

If you want to boil water without wasting time, activate the PowerBoost function giving maximum power.

EasyTouch: 

Gently slide your finger and selecting the desired cooking zone and intensity becomes a breeze.
Compare
Technical Characteristics
Power levels: precise heat adjustment in 17 levels (9 main levels and 8 intermediate levels)
Front left: 180 mm, 1.8 kWatt
Rear left: 180 mm, 1.8 kWatt
Rear right: 145 mm, 1.4 kWatt
Front right: 210 mm, 2.2 kWatt
General characteristics
Bezel-less Facette front design
Flexible combiZone: use larger utensils by creating a large cooking zone by joining two classic zones
EasyTouch control joystick: power control via the integrated +/- touch keys
PowerBoost function for all bands
Quickstart function: the hob automatically selects the appropriate cooking zone for the cookware
Switch-off timer for each cooking zone
Alarm function with adjustable warning duration
2 Levels of residual heat indicator for each zone (H/h)
Automatic safety shutdown
Central switch with Stop function
Dimensions
Device dimensions (HxWxD): 5.1×59.2×52.2 cm
Built-in dimensions (HxWxD): 5.1x56x49-50 cm
Brand
Pitsos
Looking for a reliable and convenient online shop for your home appliances in Cyprus? Look no further than Pitsos Cyprus! Our extensive selection of high-quality products, competitive prices, and excellent customer service make us the go-to destination for all your appliance needs. Shop now and experience the Pitsos difference!