Built In, Built-in Cooking, Hobs
Pitsos CRS645T06 Built-in Ceramic Hob 60cm Black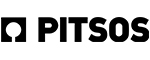 Rated 5.00 out of 5 based on

14

customer ratings
The ceramic hob with all the features you need to cook comfortably.
8 cm belt to roast your favorite Greek coffee.
Timer: With the programming function it is impossible to make a mistake. The rice and spaghetti are cooked properly.
EasyTouch: Gently slide your finger and select the desired cooking zone and volume becomes a game.
Feel safe by activating the child lock. The hob can only be switched on when you allow it.
Modern stainless steel frame around the hearth, ideal for easy installation in existing countertop notches.
Specifications:
Stainless steel perimeter frame
New EasyTouch control
Electronic with 17 levels 1, 1., 2..9
7 levels
4, including:
1 double cooking zone
Front left: 1.2 kW-145 mm
Rear left: 2.2 kW-210 mm
Rear right: 1.2 kW-145 mm
Front right: 0.4 kW, 1.7 kW-180 mm, 80 mm (Belt coffee)
General Characteristics:
Restart function
Off timer for each cooking zone
Time reminder
Digital 2 levels
Sensor
childproof lock
Safety time-switch-off
Total load 6.3 kW
Dimensions:
Device dimensions (WxD): 583 mmx513 mm
Wall mounting dimensions (HxWxD): 48×560-560×490-500mm