Built In, Built-in Cooking, Hobs
PITSOS CRS631T06 Electric hobs 60 cm Black, built-in frameless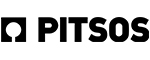 8 cm zone to roast your favorite Greek coffee.

Timer: 

With the programming function it is impossible to make a mistake. The rice and spaghetti are cooked just right.

Safety lock: 

Feel safe by activating the child lock.

 

Remaining heat indicator: 

Take advantage of the remaining heat, saving energy, e.g. to keep food warm or to melt couverture.



 

TouchControl: 

Now you can easily operate your Pitsos electric hob by simply touching the touch buttons.
Specifications
Design with front Facette without perimeter frame

TouchControl +/- (EntryTouch): power control via the built-in +/- touch keys.

17 power levels: precise heat adjustment in 17 levels (9 main levels and 8 intermediate levels).

Dual cooking zone: use cookware of any size that suits you in the expandable cooking zones.

Front left: 145 mm, 1.2 KW

Rear left: 210 mm, 2.2 KW

Rear right: 145 mm, 1.2 KW

Front right: 80 mm, 180 mm, 0.4 KW
Dimensions
Device dimensions (HxWxD mm): 45 x 592 x 522

Built-in dimensions (HxWxD mm) : 45 x 560 x (490 – 500)