Built In, Built-in Cooking, Hobs
PITSOS CIT645T17 Induction hobs 60 cm Black, wall mounted with frame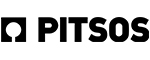 Speed, cleanliness and economy are now on your kitchen counter and have a name: Induction.
User-friendly and easy features like: 

QuickStart for quick start and Restart so you never lose your settings.

If you want to boil water without wasting time, activate the PowerBoost function for maximum power.

EasyTouch: 

Gently slide 

your finger and select the desired cooking zone and volume becomes a game.

Feel safe by activating the child lock. The hob can only be switched on when you allow it.

Modern stainless steel frame around the hearth, ideal for easy installation in existing countertop notches.
Specifications
Modern stainless steel perimeter frame

New EasyTouch control: power control via integrated +/- touch keys.

17 power levels: precise adjustment of heat to 17 levels (9 main levels and 8 intermediate levels).

Front left: 180 mm, 1.8 KW (maximum power 3.1 KW)

Rear left: 180 mm, 1.8 KW (maximum power 3.1 KW)

Rear right: 145 mm, 1.4 KW (maximum power 2.2 KW)

Front right: 210 mm, 2.2 KW (maximum power 3.7 KW)

PowerBoost function for all zones




: you can boil water faster thanks to the function with 50% more energy compared to the highest average level.
General characteristics
Quickstart function: when switched on, the hob automatically selects the appropriate cooking zone for the cookware (which has been installed while it was off).
Restart mode: if the hob is switched off accidentally, it can reset all its previous settings if you turn it on again in the next 4 seconds.
Off timer for each cooking zone: switches off the cooking zone when the set operating time has expired (eg for boiled eggs).
Alarm function with adjustable warning duration: audible alarm when the time you have set expires (eg to cook spaghetti).
2 heat dissipation indicators for each zone (H / h): indicates which cooking zones are still hot or hot.
Child safety lock: prevent accidental activation of the hob.
Automatic safety shut-off: the hob stops heating after a period of time not used for safety reasons (the period is determined by you).
Main switch with Stop function: deactivates all cooking zones at the touch of a button.
Total power: 4.6 KW
Dimensions
Device dimensions (HxWxD mm): 55 x 583 x 513

Built-in dimensions (HxWxD mm): 55 x 560 x (490 – 500)