Built In, Built-in Cooking, Hobs
PITSOS CIT645T17 Induction hobs 60 cm Black, built-in with frame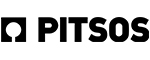 Induction: 

Pitsos induction hobs offer you cooking speed, safety and economy

User-friendly and user-friendly functions such as: 

QuickStart for a quick start and Restart to never lose your settings.

PowerBoost: 

If you want to boil water without wasting time, activate the PowerBoost function giving maximum power.

EasyTouch: 

Gently slide your finger and selecting the desired cooking zone and intensity becomes a breeze.

Safety lock: 

Feel safe by activating the child lock.
Specifications
Modern inox perimeter frame

New EasyTouch control knob: power control via the integrated +/- touch keys.

17 power levels: precise heat adjustment in 17 levels (9 main levels and 8 intermediate levels).

Front left : 180 mm, 1.8 KW (maximum power 3.1 KW)

Rear left : 180 mm, 1.8 KW (maximum power 3.1 KW)

Rear right: 145 mm, 1.4 KW (maximum power 2.2 KW)

Front right: 210 mm, 2.2 KW (maximum power 3.7 KW)

PowerBoost function for all bands
Dimensions
Device (HxWxD mm): 55 x 583 x 513

Built-in (HxWxD mm) : 55 x 560 x (490 – 500)